What is TMeter?
TMeter is a powerful traffic accounting and Internet sharing tool for Microsoft Windows. Using TMeter, you can make flexible and precision measurement of the traffic by any condition (for example, IP address of source/destination, protocol, port and etc) in real-time with immediately output of the collected statistic to graph or other reports.
TMeter has own built-in NAT (network address translation) engine which enables multiple hosts on a private network to access the Internet using a single public IP address. The firewall (also built-in TMeter) defends your host or your network against unwanted intrusions from the Internet. The Traffic Shaper allows restricting the speed of the Internet access (for example, 256 kbit/s) for specific users.
TMeter authorization agent allows authenticating the users from LAN using TMeter Native Authentication or Windows Domain Authentication. Moreover, you can construct TMeter filters and rules based on usernames to resolve the problem of the traffic accounting in networks with dynamic allocated IP addresses and the problem with IP/MAC address spoofing by the users.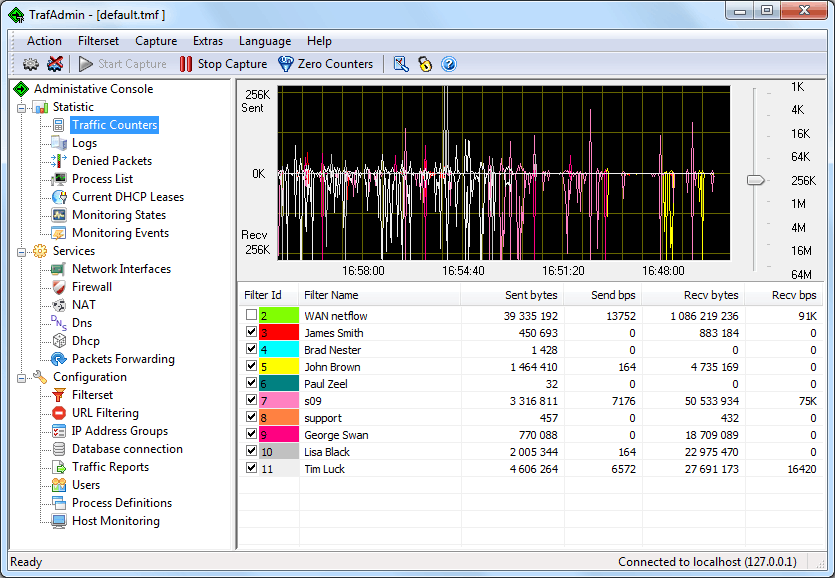 TMeter webpage: http://tmeter.ru/en